eDictation and eTranscription Solutions
Teletouch Services Inc. is pleased to announce the latest addition to our service line.
Associate powered by Port Nexus Corp. is the latest, and most powerful, member of our family of digital dictation and transcription services providing a robust internet based workflow solution connecting trancriptionists and document authors (dictation).
Incorporating the latest in dictation and transcription technologies, you can now dictate clearly from the comfort of your smartphone, computer, telephone or Hand Held dictation device.
Access to system on any device allowing access to the Internet.

Blackberry
iPhone
Tablet
Windows Mobile
Android

Alternate/backup dictation solutions include

Phone-in telephone dictation
Upload from handheld devices
Computer Desktop dictation

Instant access to system via Internet login
See the status of all dictations at a glance
Instant review of work in progress
Share dictation jobs in a workgroup
Query and report generation capabilities
No more hardware or software maintenance costs
24/7 access to your dictation system
Available worldwide.
From a single person firm or a multi-national corporation you have access to Associate's many powerful capabilities.
No matter where in the world you are, you can dictate, either on-line or off-line using almost any digital device and when ready the file is sent to Associate's server. Just by using your login and password on any Internet accessible device (PC, smartphone, tablet, etc) you get real time, immediate status on any file.
FTP Services

Secure FTP SSL - 128-bit Encryption
Meet HIPAA requirements for digital dictation and transcription
Transfer transcription files to Medical Offices
Toll Free Telephone Dictation
Digital dictation eliminate need for tapes
Save money by outsourcing your dictation systems
No more hardware or software maintenance costs
Toll Free telephone dictation services for less than $0.10 per minute. Does not include transcription.
24/7 access to your dictation system
Automatic transmission of dictation files to Transcription Companies FTP Sites
Work from home transcriptionist solution
Caters to Medical and Legal profession in Canada, USA, and the U.K.
Integrates with the Associate Workflow Solution
Outsourced transcription services
Transcription services by the line
No staff overhead, benefits or payroll costs
No staff turnover headaches
Reduce your costs by 20-50%
Toll free telephone or Internet dictation service included
HIPAA Compliant
Medical and Legal Terminology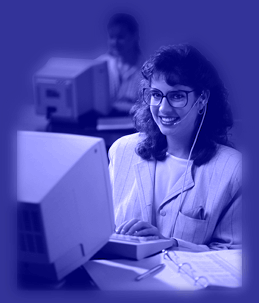 Contact us to request more information on our toll-free Dictation and Transcription and services or to sign up for our Toll Free Dictation or Long Distance Services
Catering to Hospitals, Medical Clinics, Physicians, Lawyers, Insurance Appraisers, and other professional services.
Teletouch Services is a Canadian based Dictation and Transcription Services provider located in Vancouver, British Columbia, Canada.


Visa and American Express Cards Accepted